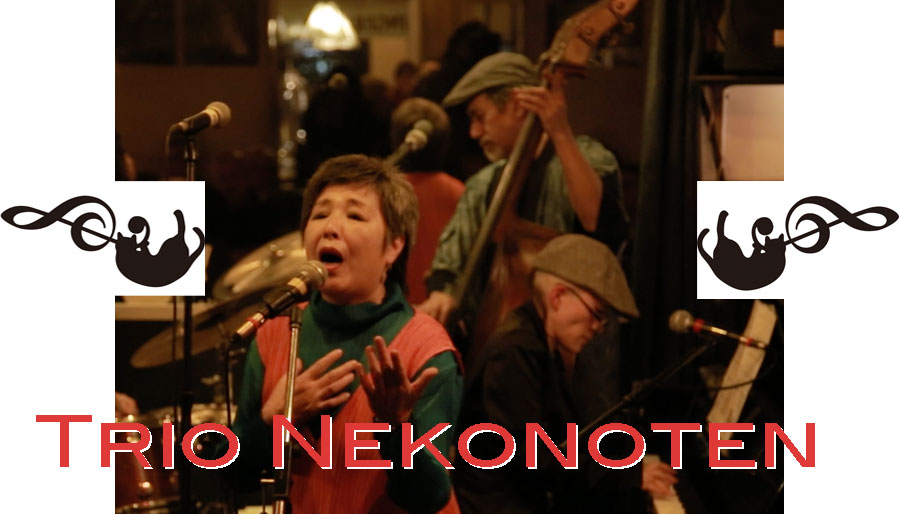 "NEKONOTE" means "cat's hand" in Japanese. At the same time, it also means "cat's note". Trio "NEKONOTEN" plays the compositions from Hans Eisler, Kurt Weill, Toru Takemitsu, and Akira Ando besides jazz standards and Japanese / chinese songs.
About three years ago, Yumiko Oshima (vo.) met Izumi Ose (piano, vo.) and Akira Ando (contrabass) in Berlin. In March 2016, they participated in the event "Fukushima the Aftermath" at Werkstatt der Kulturen.
Since then, they played together in Heno Heno , Badenscher-Hof, Terzo Mondo etc… On 25th of October 2017, they played in Yumiko's homedown Shizuoka Japan.
This time "NEKONOTEN" plays again with the guest contrabassist Noriko Okamoto at Fournos@Terzo Mondo on 11th of March 2018 which is the seventh anniversary of the accident in FUKUSHIMA.