Japal winner of the creole contest 2019 at WDK berlin
The members of "Japal" are Shingo Masuda (qanun, from Japan), Noriko Okamoto (contrabass, from Japan) and Romeo Natur (percussion, from Germany/Palestine).
They met in Berlin and established as a band in the end of 2018.
They have different musical background each one, for example Arabic music, Japanese music, classical music, Latin music, Turkish music and jazz etc.
They are making their music by incorporating those elements.
as Guest: Raquy Danziger, Darbuka und Shah Kaman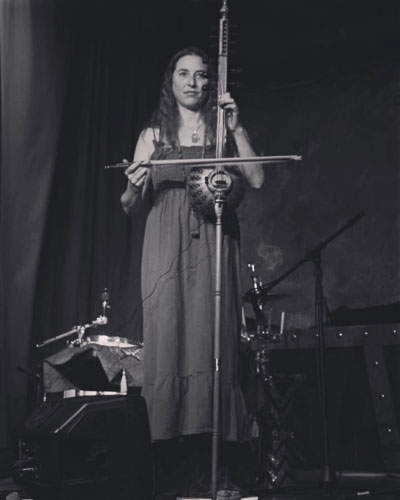 Romeo has already performed with Shingo and Noriko in separate groups before 2018.
Romeo and Shingo have performed together for a few oriental musical groups, for example they played with a Syrian singer "Lubana Al Quntar" from USA for Arab Song Jam.
Romeo and Noriko have also performed together for another group.
And then he called them out to establish a new band.